Guest Blog
Subscribe to posts
This letter is a permitted republication from http://risinggladiator.com/2012/12/15/411/ - author: Jaymin Panchal, founder, 'Ek Aur Prayas' foundation
15th December' 2012
To,
The Minister of External Affairs – India,
New Delhi
Subject: Pakistan's Interior minister Rehman Malik's callous remark on Capt. Kalia.
Mr. Khurseed,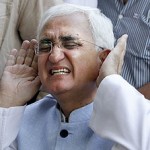 On the Death Anniversary of Hon'able Shri Sardar Vallabh bhai Patel, the real architect of Independent India, I write this letter with deep anguish over the callous remark made by Mr. Rehman Malik, Interior Minister of Pakistan, on his visit to India on 14th December' 2012 and the eloquent silence of India's external affairs minister and ministry over the same.
Mr. Malik, Interior minister of Pakistan who is on Indian tour, on invitation by your government, has issued vile statements on Indo-Pak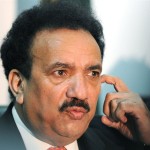 relations, terrorism, and on issue of martyrdom of Captain Saurabh Kalia among others. The statements make mockery of Indian soldiers and our sentiments.
Pakistan's Interior Minister has insulted the death of Captain Kalia by suggesting that cold weather could be the reason for our brave soldier's death instead of cold blooded brutality engineered by Pakistani soldiers or terrorists, who are sponsored by Pakistani army / establishment, which were used against Indian soldiers during Kargil war in 1999. The minister also suggested that India has not raised the formal complaint with Pakistan.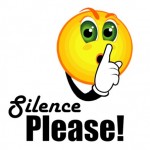 Even more distressing is the fact that the India' external minister and his ministry has not issued even a token statement of protest or presented the facts through press release to set the record straight. It is also disgusting to note that the External Ministry has not demanded any explanation from Pakistan Minister over his statements.
The lies of Pakistan Minister were exposed by Mr. Kanchan Gupta (Former Media Advisor to PM during 1998 – 2004), on micro-blogging site, Twitter. Mr. Gupta mentioned that formal complaint on Captain Kalia's death was lodged with Pakistan establishment in 1999 and also at three different meetings the issue was raised until May 2004.
Any peace talks with the adversary nation conducted at the cost of the National interest or by disrespecting the martyrdom of Indian soldier,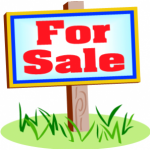 cannot be considered as bridging the trust deficit, but instead it is outright sell-out of Indian interest to enemy nation by the meek government (with enough suspicion of ulterior motive, even if it is unproven or fictional).
As a citizen of India, I would like to demand a strong protest from India's Minister of External Affairs, who is under constitutional oath to serve to my nation's best interest, against Pakistan Interior Minister. Also would like to request the ministry to in a suo-moto manner, disclose the communication between Indian government and Pakistan establishment, specifically related to case of Captain Saurabh Kalia.
I request the minister and his ministry to take the cognizance of seriousness of the matter presented in this letter and also undertake a quick follow up action on the matter which is close to every Indians heart.
Regards,
Jaymin Panchal
Founding Member – Ek Aur Prayaas,
Mumbai.
P.S – Images are taken from Google Image // Hindustan Times // LUBP
Wikileaks cables concerning India have started gushing the gullies of political quarters of Luyten's Delhi, one after another, recently. Many of them are being picked up selectively by politically biased media houses as suited and preferred. Many of them have shaken up popular political beliefs. One major victim has been the youth bubble around Mr. Rahul Gandhi, the 40+ potential heir of the Congress maestro Mrs. Sonia Gandhi.
The India cable numbered 28056, published on the Hindu, a leading national newspaper of India and a partner of Julian Assange's Wikileaks, on March 21st, reveals a confidential discussion between a US political attaché located at New Delhi and a political analyst and insider of repute Sayeed Naqvi. The summary of this discussion is how a section of Indian media, perhaps working under influence, have been creating a paper tiger out of a 'lackluster leader'. Well, this is not mere an opinion. India has tasted its proof when a larger-than-life Rahul, ballooned by media, got busted during 2010 provincial election in one of the significant heartland states, Bihar. Rahul's family party Congress had never got such a dampening defeat in Bihar before.
Rahul was rejected not only in Bihar, but in states of Uttar Pradesh, Gujarat, Madhya Pradesh, Himachal Pradesh, Orissa and where not. He failed to turn Congress's fortune around in these states despite being projected as a newfound messiah of the people. But according to the rural electorates of these states, he has nothing more to offer than recurring slogans. Those who once hoped high have started criticizing him in some way or the other. Rahul does not have public stand on any of the major issues that are crippling the nation.  He is surprisingly silent on Maoist insurgence, never-before food price inflation, widespread rot of corruption in administration, illegal money dumped in offshore tax havens like Switzerland and Lichtenstein, or be it cross-border terrorism in Kashmir and Chinese aggressions. 
The cable has exposed several other confidential observations.  One shocking, but not unknown to political pundits, is that Mr. Rahul Gandhi suffers from personality deficiency which might be due to his emotional misbalance. Many would recall this as the reason why initially his 'protective' mother Mrs. Gandhi kept him out of political reach. It was desperation to check fast ruining mass support toward the party that led her bringing him out of the sack. But according to the cable, his "personality problems" are too severe to function as a Prime Minister, if ever.
The Leak goes on opening the Pandora's Box. An expanding sect of senior Congress leadership does not think Mr. Rahul Gandhi can ever become the Prime Minister, it reports. He is perceived to be doing more harm than good in his home constituency of Amethi. In Uttar Pradesh, the most 'politically crucial' province of India, Rahul Gandhi could not penetrate into peoples' hearts. Seems his previously Wikileaked threat-perception on rightwing Hindu groups got him alienated from people all the more.
All the above might be a discussion of past. Millions of tons of water have flown through the Ganges since then. But what if we take a quick look on current 2011provincial polls in Assam, Tamil Nadu, West Bengal and Kerala? Surprising enough, in none of these states Rahul Gandhi is a buzz among masses. In the secluded southern states of Tamil Nadu and Kerala, usually, regime shift across political rivals happen almost as natural phenomenon. In Tamil Nadu, a scam-hit Congress-DMK allied government may get replaced by rival Ms. Jayalalitha while worm-eaten communists in Kerala may be brought down by Congress this time. But, discredit or credit, nothing gets attributed to Rahul Gandhi.
In north-eastern state Assam, opposition is likely to consolidate overthrowing a Congress administration. Mr. Gandhi has negligible influence in West Bengal too where Ms. Mamata Banerjee has emerged as the transition leader dwarfing Rahul Gandhi and Congress.
Ground facts have always disproved propaganda machinery. In day to day running of national cabinet of New Delhi, Mr. Gandhi does not have any policy contribution too. It is high time, Congress stops over-relying on him as vote-earner, the same way opponent Bharatiya Janata Party (BJP) trivialized and tested the 'other Gandhi', Mr. Varun Gandhi. Also, this provides Rahul Gandhi with a need to introspect and stand out of the undue media glare. The largest party in the largest democracy of the world has to elect a democratically elected leader within and not just select a 'Gandhi'. Governing a billion-strong democracy is much more complex and bigger than a family business.
- By Jaymin Panchal

"

An artist thinks ahead of time
."- Hussain. He is right, I do agree with him. An artist with his thought at higher bar from society always gives direction to society. Leonardo da Vinci, when he painted Mona LISA wanted to convey through smile of lady the kind of mythic embodiment of eternal femininity. He had the message and the reason for Mona LISA painting is still considered to be greatest art. Take another recent example of Taslima, when she should be supported for her idea towards freeing women is something to admire of. Her writings too has message for the society. An art is above all religion. It is to be respected beyond boundaries of religion or ideology. But an artist too has some responsibilities, no TOM, DICK or Harry and Harry's brother can use art as disguise to project his dirt filled mind.
If Hussain believes his art of uncivilized portrait of GODDESS has some message or meaning, why has he not come out and explained it. Just by using parallels of other great artist one can never get away from his nonsense work.
Hussain is not targeted because he is a muslim or old artist, but because he insulted GOD. The intellectual media who tries to protect him saying he is old man and is targeted since he is minority (read muslim) should be ashamed. For I can assure, had the artist been HARICHAND or HIRALAL, the agitation would have been much stronger. The media is to understand, when a mother is insulted you don't go out to check the nationality or religion of the culprit.
The media comes out with the idea of freedom of expression/ freedom of thoughts / freedom of art, this is just hogwash. Will any of the intellectual allow any of their loved one to be painted NUDE and will they applaud the painting as art (
without taking consent of the concerned person).
Right always comes with responsibility, and without responsibility it is abuse of the power and right. Hussain in his capacity painted what he thought, but it was no more than an insult leave aside calling it a art. If he has message or idea behind this painting, which I guess would be as dirty as the person is he, but still let him convey what he wanted to say through the painting.
An artist has to be a good human first, if he insulted the feeling of GOD, and not the myths on blind faith traditions. At this point I would also add that the manner of protest against him was wrong, violent protest is by no means a civilized way. The culprit protestors should be punished, but first Hussain has to be brought back and tried and if possible be given a sentence.
The media is stooped and hypocritical to the core, while if foreign advertisers use the GOD and GODDESS figure on the product or even use GANHIJI as tool of promotion is considered as insult by media. At times they also show GOD in uncivilized manner on shoes or holding cigarettes. Why don't they give discount to creative advertisers that freedom of expression? Or do media believe that only Indians should insult India Or is it like only pseudo great artist people get the license to insult India.
Disclaimer – I oppose vehemently advertiser playing with religious feeling of any human being.
I am just afraid, these pseudo intellectuals will soon start advocating for PORN as form of expression and art. And if GODESS are to be painted nude, then y der is hue and cry over morphed nudity of celebrity, Hussain didnt took the permission of GOD to paint them nude so does these cyber criminals will not take permission and paint any 1 nude and circulate in name of art. I am not at all advocating this kind of acts, but just making media and pseudo intellectuals what an abuse of "FREEDOM OF EXPRESSION can lead to
A monkey face of Micelle Obama is racism, a rant against Shilpa Shetty is racism but the belief in GOD to painted NUDE is art .... WTF, media when will you be using your mind
Certain political party is up in hands to bring back hussain and are advocating freedom of art, my question will they allow Hussain to paint their party leader in uncivilized manner and frame it in every party office? They can't take a word against their party leader and goes on crying foul, but an insult to GOD of million believers is just an art.
If Freedom of expression is advocated sooo much; then anti-social people giving out hate speeches will also use this right to advocate their notions. The Babri Masjid demolition is crime; it can also be advocated freedom of expression and thought. Can media understand the fallout of their narrow mind and narrow thinking to grab TRP by supporting wrong cause.
I would say get real man! Understand the fine line between progressive thinking and an insult. Everyone has freedom of thought and expression but kindly use it wisely, Its not to please millions and masses, but if your thoughts are revolutionary get up and explain, just by being an artist and you insult and think of getting away is nonsense. I do agree, we should get back Hussain to kick his a$$. A example for other people to understand, that while we salute path breaking thoughts of Taslima we can kick a$$ of person insulting our mother
 - The original work is taken from Jaymin Panchal's
blog